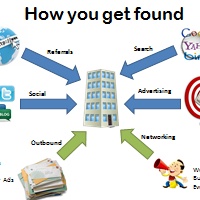 Introduction
In May 2012 I made a conference presentation to around 30 Australian SMBs in relation to Online Marketing. This page is here to provide further information to the people who attended. I'm sure other business owners wanting to learn the basics of online marketing will also find it useful.
The Slides
Here are the slides for the presentation. There are bonus slides at the end for the Q&A session. Below I have included some supporting information. If you have any questions then you can contact me directly or add a comment at the end of this article.
Google Keyword Tool
Google's Keyword Tool is a good way to research about what people are looking for. It can provide rough search volume estimates as well as suggest extra keywords for you to consider. A starting point is to enter in your websites domain name and let Google work things out from there.
Website Systems
Ready made Content Management Systems (CMS) can save you a lot of money and time. Often they will be more robust and feature rich than a more expensive custom made website.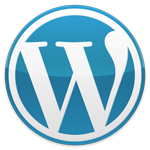 If you don't need a fancy shopping system then WordPress is a great option. It's free, has lots of features and has a massive support base. Some may personally take on the task, but in most cases you will probably want to hire a designer to set-up the website. After that you can edit the content yourself via its admin interface, which is one of the easiest to use on the market. It is capable of supporting shopping systems but I would recommend using a system specifically designed for eCommerce instead. Due to it's deserved popularity it has become a target for hackers, so it is extremely important that you keep a WordPress website up-to-date. (Bonus: How to quickly SEO WordPress ).
There are many dedicated eCommerce systems out there with great features to help you sell your products.
A very popular one is Magento . It's extremely powerful and is backed by a large network of developers. Setting up a Magento system would take some development work, but you should end up with a powerful system that you have full control over.

Another approach popular with my clients is to used hosted solutions like BigCommerce (Affiliate link. I am a registered partner). These eCommerce systems are easier to setup as you only need a designer to create the look of the website. All other functionality and features are built in to the system and controllable via your administration interface. The down side is that you and your developer have limited ways to enhance the system beyond what it can already do. If it already has every feature you want then this can be a quick and relatively cheap way to get yourself up and running. Being hosted means you don't have to manage and pay for your own hosting. You can literally have a shopping website up and running in minutes!
Monitoring
With Google Analytics you can see what visitors you are getting, and what they are up to. This can be a great source of information to help you find out what is working, and what isn't.
Registering your website with Google Search Console is a must in my opinion. Here you get some Google insider information about your website including where Google has issues.
Google Places
Google Places entries sometimes show up when people make local searches like Adelaide Gold Detectors. They are the entries with the tags, addresses and map markers.
Google My Business is free. If you have a business name, address and phone number then there is no reason not to claim your place.
Shopping
Google sometimes shows products in its search results or adverts. This is via their Shopping system which is run from the Google Merchant Centre . You can add your own products via this interface and a correctly formatted product feed. It's a bit fussy and you need to enter in some specific product details such as price, brand and barcode before you will show up in the search results. Some CMSs like BigCommerce support the creation of the product feed for you.
Tools
I have personally written some tools and articles to help both business owners and website developers learn how to promote a website. Ones motioned in the presentation:
For those wanting to go that extra step. here are some more advanced tools that I use myself (Note: these include affiliate links, I may get a commission if you buy!).
SEOmoz is a great resource for SEO guides, community support and data research. Their pro membership also provides you with easy to use tools to analyse and optimise your website.
Raven SEO Tools is more suitable for an SEO consultant like me. It provides access to a lot of data as well as a system to help run and manage campaigns such as link building and social media.
HootSuite is a very popular social media management tool. The free account is enough to help a small business schedule their posts and track interactions. The paid version lets you add a lot more accounts making it suitable for professional social media activities.
I hope all this was helpful. If it was you can show your appreciation by sharing it with your friends and colleagues.
If you have any questions, you can post them below...