Give yourself an advantage and make more sales.
I (Tony McCreath) am about providing advice and support in giving your business an advantage over your competitors on the internet. I live in Adelaide and specialise in SEO for Adelaide based businesses.
I have decided to bring back my Free Adelaide SEO Consultation offer. There is no obligation and only one catch. The meeting has to take place in a cafe of your choosing within cycling distance of the Adelaide CBD. This creates a win win scenario: You gain free advice and I lose weight. If you're interested then Contact Me to arrange a time.
Contact Me For a Free Consultation
There are several core aspects to the SEO work I do:
Correctly Designed Website
Search engines examine your website to find out what you are about. When people use search engines this information is processed to decide if your website is relevant to the search query made. If so, you have a chance of showing up in the search results.
Correctly designing your website so that the search engines can gather as much relevant information as possible is a good way to improve your chances in the search engine world. This is commonly known as Search Engine Optimisation (SEO).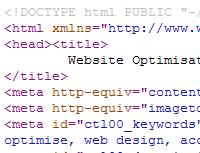 Many of the free articles in this website focus on best practices that should be adhered to in order to ensure your website is optimised to get the most out of search engines.
I come from a technical background. My early days were writing code for the TCP/IP stack, which is the base layer of code that makes the internet work. When I moved to Adelaide I became involved in developing highly customised eCommerce websites which led me into the field of SEO and Online Marketing.
Link Building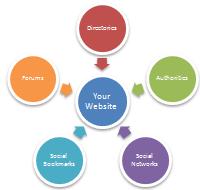 A website sitting on its own will not attract many people. This is why it is very important to promote your website over the internet by getting relevant and respected website to link back to your website.
This has two main benefits.
First, those links will directly send people to your website creating a new source of potential customers.
Secondly, search engines take into account the popularity of websites when deciding which ones it will include at the top of their search results. The more popular you are the better chance you have of being number 1 in search results. A major factor in their determining your popularity is based on the number and quality of incoming links your website has. So, each incoming link boosts your websites popularity and your potential position in search results.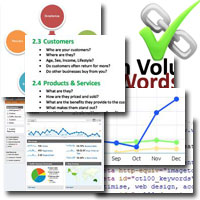 Always be careful about the sort of link building your SEO provider does. Some do mass automated low quality link building that can hurt you more than it helps you. I personally analyse your location and market then reach out to relevant website in order to acquire valuable links.
For Example, A Local Store in Adelaide would benefit from being in the popular local directories as well as websites that share a common interest with the services they offer.
Paid Advertising
An alternate way to attract customers is to pay for adverts on search engines or other websites. You can pay as little as 10c per visitor to your website. This sort of online advertising can be very cost effective as you only pay if someone actually visits your website. This is a bit like only paying for parts of your TV or paper advert when people who see it enter your shop!
I am a Certified Google Partner with AdWords (one of the few in Adelaide) and offer services to setup a Google AdWords advertising campaign & then manage it .
Contact Me For More Information
Why Trust Me
A good question. I think the best way I can demonstrate my experience and skills is via some of the many online communities where I help business like yours, for Free.
Why not check some of them out. They are great places to ask questions about your website.
My article
SEO Adelaide - Who can you trust?
also provides some guidelines on things to check for when looking for an Adelaide SEO.