See what visitors are up to on your website!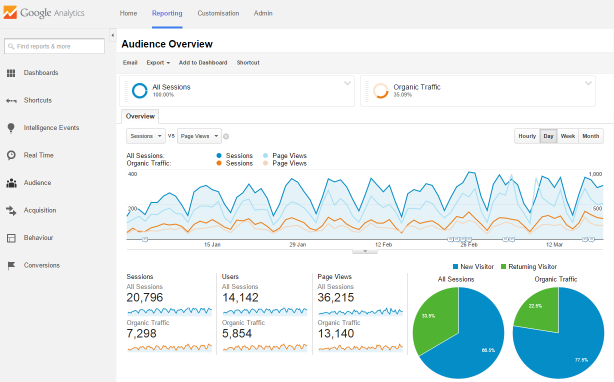 Google Analytics is a free tool that provides well presented reports of visitor activity on your website. It provides a good overview as well as lets the more adventurous analyse and cross reference detailed statistics.
A tracking tool such as Google Analytics is an essential source of information so that you can track how well a website is performing, and make informed decisions on what to do next.
For example it can tell you what activities are causing people to buy from you. Or who is sending you the most valuable leads.
The following articles provide tips and guides on how to use Google Analytics.