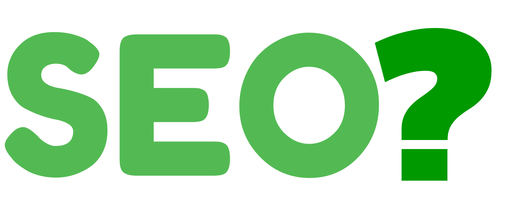 Does your website work for you?
What do you want your website to do? Be honest, is it to impress friends, to inform people? ...or to Make Money! Quite often websites are designed without thinking about their true purpose and so they don't perform well. This happens with large corporations around the world as well as small businesses in places like Adelaide, Australia (where I live).
In most cases the primary goal of a website is to attract visitors who would be informed about what they are searching for, and through that converted into customers.
With that in mind it is important that the website has visitors, and in particular ones that are interested in the services offered by the website. This means it is crucial that a website design works well with search engines and is also promoted in the relevant online markets.
A core part of online marketing is focused on optimising a website so that it performs well with search engines such as Google. Search Engines are one of the major sources of a web sites traffic and therefore potential business.
Get New Leads
For many businesses the only people who visit their website are ones who already know of them; Existing customers. Imagine if your website also attracted people who are interested in your products, but have never heard of you before; New leads. Search Engine Optimisation is designed to do just that.
This website is here to help you. It's about informing you of the best practices used in promoting websites in order to achieve the above goals. Over time I will be adding more articles and tips to help you get the best results from your own website.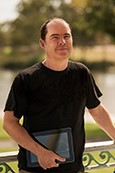 I should introduce myself. My name is Tony McCreath. I am a honours degree qualified software engineer and have been developing software for over 25 years. Initially in telecommunications then I moved onto website design and development when I arrived in Adelaide Australia.
I have been optimising and marketing websites since 2004 and in 2009 I decided to dedicate my time and research into that field so I started my own business called Web Site Advantage.
Befriend Search Engines via Search Engine Optimisation (SEO)
Search engines such as Google will only be popular if they return the most relevant websites related to a users search criteria. Ensuring that you fully inform search engines about the subject matter of every page in your website helps search engines make better decisions on placing your website on their results pages.
The articles and tips in this website will help you get your website to show up in search results. This sort of activity is often referred to as Search Engine Optimisation (SEO).
Also, many of my suggested SEO activities are based on correctly writing and designing each page to conform to guidelines in accessibility and useability. E.g. So that the website is usable by the blind.
Small businesses can make a massive difference in their websites traffic by using some of the basic SEO techniques. Initial efforts often generate the most benefit. SEO improvements are a one-off cost; once a website is optimised it will reap the benefits for a long time.
One common optimisation is to ensure you talk about your location. Many businesses make the mistake of not telling people where they do business, then wonder why local people don't find them! For example, I emphasise my location (Adelaide) on this website where possible. This simple optimisation can be a big step to having an effective website.
You need to be Popular, get Incoming Links
Networking your website by having other websites link to yours has multiple benefits. It not only creates sources for attracting new visitors but it can also improve the ranking of a website. The higher the rank of a website the more chance it has of it appearing high up in relevant search engine results.
Optimising a website and acquiring backlinks is work that continuously builds upon itself. Each step creates a long lasting improvement on the website's performance and any money spent is an investment for long term benefits. This is unlike advertising expenses which are used up in a matter of seconds, resulting in a minimal long term benefits.
My off site optimisation section contains articles on how to acquire quality incoming links for your website.
Why have a website?
The internet is a very different marketing tool to the standard media outlets. Most forms of media advertising are targeted at a broad audience and have a limited life span (TV, billboards, radio, newspapers). Websites live for a long time and are constantly selling themselves. Marketing and online advertising can be finely targeted in order to optimise Return On Investment (ROI).
Getting online via a website can be a very cheap form of marketing. With relatively low setup and running costs they can attract a continuous stream of customers. Optimising a website can produce long lasting improvements from a one off cost. This makes websites become even more cost effective over time.
Ethical Website Design Advice
All the content in this website follows an ethical approach to help you improve your website. Some other companies and advisors use what is called "black hat" techniques, designed to fool search engines into placing the website higher in search results than they deserve. I believe this is unethical and also short term thinking as it can get websites penalised or even banned.
Many techniques shown on this website are approved or even endorsed by search engines or related bodies.
If you think your website needs SEO help, then check out my SEO Services and contact me with any questions you have. Bookmark this page, become a Fan on Facebook or Find us on Google+ so that you can receive updates on new tips and advice as they are added.