A Cost Effective Website Promotion Package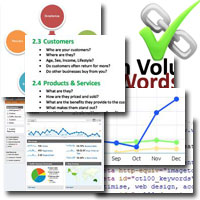 Small businesses run on a tight budget, but at the same time need to get results from their website.
Setting up a website can be costly. Quite often all the budget is spent on website creation and zero on the promotion of the website. This can result in an expensive flop!
Would it be great if you had someone on your side who knew all the pitfalls! Could advise you on what to do and what to avoid, in order to get the most out of your website, for the lowest cost!
Someone who would actively research your market and promote your website as well as teach you how to do it yourself.
Being an independent SEO consultant, that is exactly what I can do for you. I have pulled together most of my SEO services into one complete and cost effective package to give you the Best Search Engine Optimisation Services for your business website at an affordable price, and I called it the Small Business SEO Package...
Monthly Report Example
Based on a fictitious company called Best Website Design. This shows the sort of thing you will get out of your own monthly progress reports... Website Progress Report
What's in the SEO Package?
A monthly report that contains:
A summary of the months activities
Statistics on the websites performance
Alerts on any issues found with the website
New ideas and tips to promote your business online
On top of that, to ensure the website is continually improving...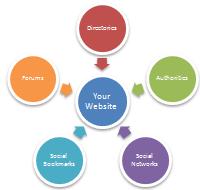 I will participate in activities that promote the website.
Activities include quality link building to increase the rank of the website and on-site optimisations to help you do better in search results or setting up social media campaigns. Each month I will analyse the situation and decide what work I should perform that would be most beneficial to help you achieve your aims.
To help encourage you to be active in promoting your own website, I have decided to include in the package...
Advice, mentoring & support.
This I normally charged at $115 an hour! (a very low rate in itself) And you will get it as part of the package.
I wear many hats in my work where I pull in my experience as a software engineer, website developer and marketer. This means my work often goes beyond what a typical SEO offers. I may get involved in re-developing your website, sorting out hosting, developing a tool to help automate time consuming processes or I may manage your AdWords campaigns. Who knows what I may get involved in. Just don't ask me to fix you iPhone!
Extended services at $100 per hour
Sometimes a business needs that extra bit of work done. Maybe they are working on a new website and want to get it live ASAP. In those cases I can do extra consultation work at this reduced rate for people on the package.
I am continually expanding this website to provide more advice, tutorials and tools. This of course is also available, for FREE.
To the BIG bonus...
Report Example - Chile Mojo
Chile Mojo is in Adelaide and they sell all things Mexican, especially hot sauces!

See my recommendations... Keyword Analysis Report
I do offer my other reports as separate services. However, many clients skipped them to save money, leaving me without the research I needed to produce the best results! So, I have decided to include them in the package for FREE!
That's $1,350 of work I will be performing, without any charge. Many SEO companies or SEO consultants will charge you thousands of dollars for each of these reports.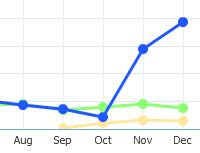 How cheap is it?
I will be providing all this for a 6 month subscription fee of $5,400. That's $900/month (Australian Dollars).
Imagine how much it would cost you if you hired a firm that charges $150 or $200 per hour. And then they may use their junior staff or outsourcing to do the work!!!!
This is a massive reduction in your cost, while letting me provide you with a more complete stress free service.
And don't forget, my advice will probably save you money by minimising your website development costs and increasing your sales.
How does that compare to your current marketing and advertising budget? How much is it currently costing you to get a lead, or even a sale?
How much are you spending on developing and running your website? Shouldn't you pay a little extra to make sure it gets visitors and becomes a productive part of your business?
The number of clients I can take on is limited. I want to keep the standard of work high, and to allow time for my continuous research and development.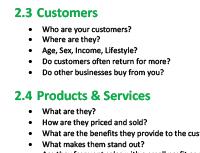 How do I get started?
Just Contact Me for a chat. If I can't take on a client at the time I will still find out about your business so I can provide you with some quick recommendations on what direction you should go in.
Knowing which SEO to hire can be a hard task. If you have another SEO firm in mind I'd be happy to review them for you.
If you are in Adelaide, we could arrange a 1 hour face-to-face consultation, for FREE.