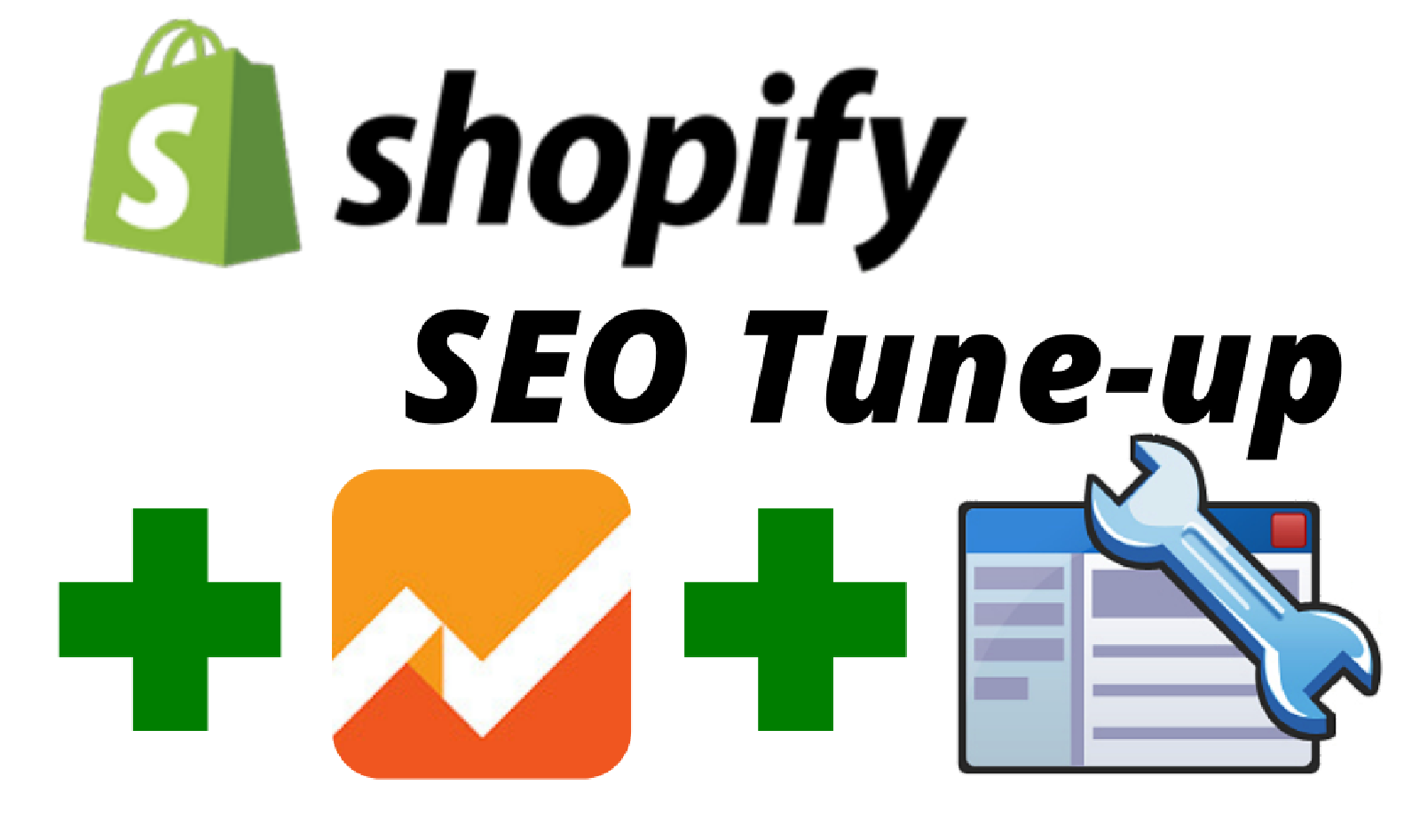 If your Shopify website is not performing
If you have a Shopify website that's not getting you great results, this is for you. This SEO Tune-up has been developed specially for business owners who have a site which is not performing as well as it should. Maybe you've just built a website, and you know you need help with the SEO. Perhaps you've tried to do some of the SEO yourself, but despite your best efforts, Google still doesn't love it and you're not getting those much-valued review stars you're looking for.
A Comprehensive SEO Setup Service
I've been working on SEO for over 10 years, helping companies not just in Australia, but all around the world including the United States, Europe and Asia. Based on my experience, I've put together this Shopify Package that covers what I feel are the key SEO related things to get configured correctly. I call it the Shopify Comprehensive SEO Tune-up. It includes 35 different items, all designed to help your website get better results - more visitors, more review stars, more sales.
This package is a bit like a car service and tune-up. I will go through your Google Analytics, Google Search Console (Webmaster Tools) and the Shopify administration settings making sure things are fully set up correctly with regard to SEO. Things like the tracking of conversions, semantic markup and webmaster configurations. Plus I cast my eye over all your settings and website.
Better presentation of your content
I have to be honest - in itself this will not directly boost your ranking. Content and inbound links are what will mainly do that. However, like having a car tuned up for a race, it doesn't mean you will definitely win, but it will definitely help. It will make sure that your content is presented to the search engines and users in an optimal way, enabling you as the driver to gain the most from what you create.
Tips to help boost your ranking
As I review your settings I'll look for anything that can be done to boost your ranking, or for things that are hindering them. I can provide advice about things like title tags, but not do it for you. That sort of work is very time consuming, making it beyond a package like this. I also think the subject expert (you) should be the one working on the content. But in case you have trouble trying to create good content, just let me know - I can recommend Karen the copywriter that I work with to help you.
I am currently offering my Shopify SEO Tune-up service for AU$1,100 + GST. (Approximately US$863.49 or 730,65 €)
Contact us to find out our current availability
What's Included
The following items are included in the service. For items that have already been set up I will review them.

Enhanced Search Results - Rich Snippets
Adding Markup for Breadcrumb Rich Snippets
Adding Markup for Product Rich Snippets
Adding Markup for Review Rich Snippets
Adding Markup for the Google Sitelinks Search Box
Adding Markup for Business details
Monitoring for Success
Controlling Google
Registering all domain variations with Google Search Console
Indicating preferred domain with the Google Search Console
Linking Google Search Console with Google Analytics
Setting your Target Region in Google Search Console (If applicable)
Registering the XML Sitemap with Google Search Console
Controlling Google bot via the Google Search Console URL Parameter Tool
Reviewing Google Search Console settings and reports
Gathering Information
Google Analytics Account Creation
Adding Google Analytics Tracking Code
Adding Google Analytics Enhanced eCommerce Sales Tracking
Adding Google Analytics Demographic Tracking (requires a compliant Privacy Policy)
Adding Google Analytics Remarketing (requires a compliant Privacy Policy)
Enabling Google Analytics Enhanced Link Attribution
Adding Google Analytics Events (e.g. phone number or email link clicks)
Adding Google Analytics Document download tracking
Adding Google Analytics Goals (Contact, Subscription and the above events)
Setting Google Analytics Site Search to track internal Searches
Google Analytics Referral fixes so your real sources get credit
Reviewing all Google Analytics settings
Monitoring for Issues
SEO
Checking correct heading structure
Checking good use of title tags
Checking good use of meta description tags
Checking that content is original
Providing tips and advice on areas needing improvement
Quality Control
Backups of the template files are made before and after our work
Added features are tested and reported
Changes are monitored over several weeks
If review stars don't show, we will keep helping until they do
Currently a 100% success rate
What's not included
Long term SEO Services cover a lot more than this one-off package. And they probably cost more than this package for the first month! Things like title tag, meta description and content optimisations, broken link fixing, link building, data analysis, keyword research etc. are all way beyond what this can offer.
If you use external systems we will less likely be able to optimise them. e.g. an external review management system.
If your website contains major modifications to the standard template structure it may make modifications overly complex or not possible.
But, if this Tune-up isn't right for your website, I can recommend what is.
Some activities like the Markup for Rich Snippets take time to appear and are not guaranteed. Google has the final call and does not enable rich snippets for all websites, even if the markup is correct. But despite this, we are very proud to say that we currently have a 100% success rate in getting them approved.
Because of the time Google takes, and the extent of the changes performed, we monitor your website for several weeks after the work to check progress and look out for any issues.
What will it do for you
Here are some of the benefits from these actions:
Analytics data to show how you are achieving your Goals
Improved control over how Google crawls the Website and discovers important pages
Enhanced Search Engine Result Listings with Rich Snippets
Identifying issues Google has with the website
Contact me to get your web site tuned up
You probably know that Google has over 200 algorithms and they just love changing the rules. Keeping up with it all really is a full time job. If you're serious about getting good results for your website, you'll know that you need someone with serious expertise to help you with SEO. Contact me to find out when I can help you get your site up to speed.
I am currently offering my Shopify SEO Tune-up service for AU$1,100 + GST. (Approximately US$863.49 or 730,65 €)
Contact us to find out our current availability
Reviews
Rating
5.0

out of
1
review
Smooth As Silk

Posted by
Andy Hawcroft
on
Jun 5, 2017
Tony and his team know what we're doing, and applied their craft and knowledge to our website, without fuss and putting tickets on themselves, and trying to make me feel inadequate. I could understand what they said and when I had difficulties they stepped in to help. I'm very happy I was introduced to Tony by a mutual contact :)