9 Respected SEOs brainstorm eCommerce link building ideas
The other day I was lucky enough to be invited to participate in a hangout run by Dejan Marketing called Mindmapping Meaningful Link Opportunities. I ended up being even luckier when they decided to use one of my clients websites as the focus of the Hangout.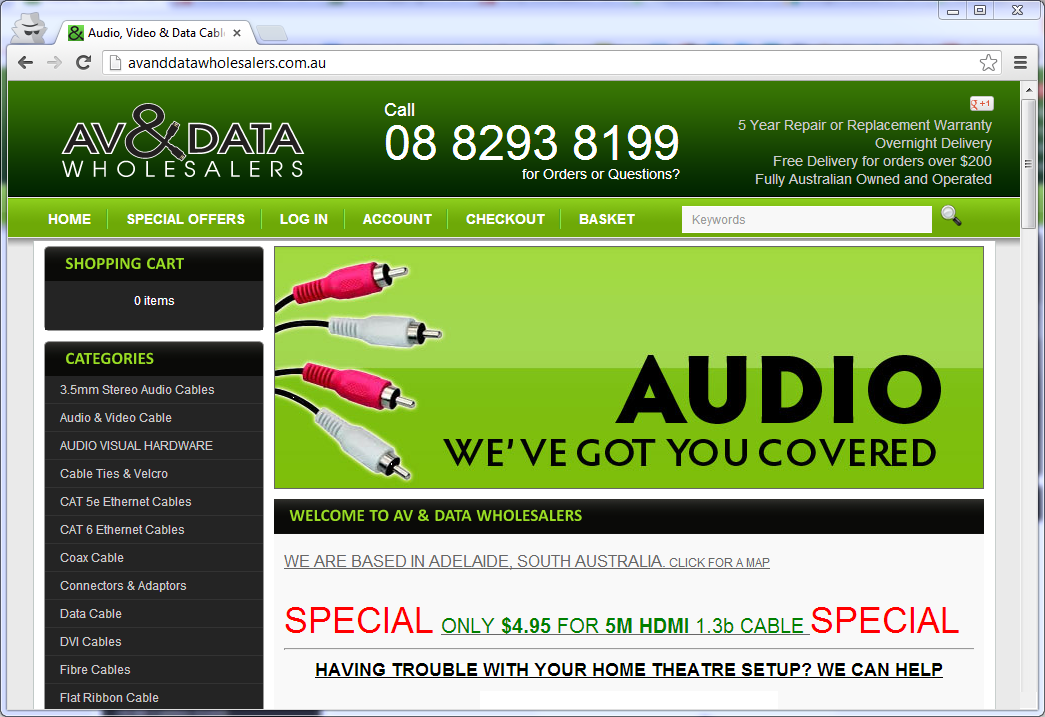 It was a challenging task to find great link building ideas for an eCommerce website that does not sell the most exciting things, but the team did themselves proud. Over an hour the ideas came flooding in and I struggled to keep up.
Here I have gathered up my notes and thoughts to sum up and expand on all the ideas we covered. Hopefully in a way that would be helpful to businesses trying to come up with imaginative link building ideas for themselves.
The hangout was recorded, and you can see it On YouTube. You can also pick up some more comments from the Hangout Events Page .
I'd like to thank all the guys that took part in the Hangout. I and hopefully a lot of other people will benefit from your Random Act of SEO Kindness.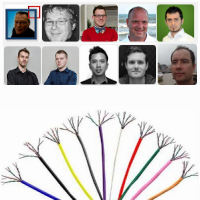 So here are the notes. I've kept them in the same order as the hangout and the snapshots take you directly to the point in the video where the idea was talked about.
Your Suppliers and Manufacturers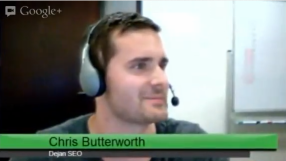 Contact your Suppliers and Manufacturers and encourage them to connect to retailers such as yourself.
Teach them to own their own brand and support the people who are selling their products. Brands should also enforce loyally be rewarding the sellers who are most loyal. An up-to-date dealer list (where to buy) is one way to do this.
The Website Developer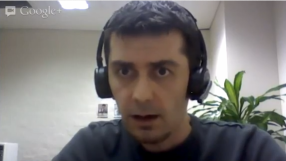 Developers tend to place an advert for themselves in the footer of the websites they develop. Reach out to them and make sure your website is in their portfolio in return. Provide them with a testimonial and aim to get a dedicated page from them.
It would make sense to include some details about your business as well as highlight how well the development process went.
If your developer has inserted a keyword stuffed footer link (very common) it may be worth warning them that it may now have a negative effect on their own websites link profile. Switching to a more branded link text is safer.
Add Exotic Products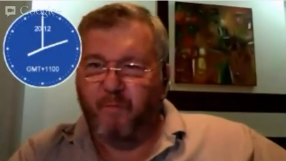 If your product line is generic (i.e boring) then consider adding items that generate interest. Use them to attract attention and create awareness of your brand and product line.
How-Tos, Guides and Advice
Teach people how to do things themselves. This could be done via a forum, articles or even videos. I find forums take a lot of work to get momentum going so maybe start with enabling people to easily ask public questions directly on the website.
Quite often people don't have things set up correctly and are not getting the most out of their products (Thanks Trey for the story). This highlights that you can also target people on problems they don't even know they have yet: "A $5 cable could greatly enhance your Digital TV - Find out why".
Product Comparisons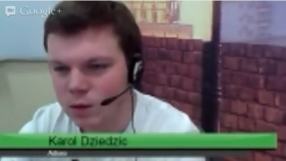 Product comparison or review websites may provide an opportunity to request a direct link to your products.
Or you could provide reviews and comparisons on your own website. Consider doing Video based reviews, real world tests, comparisons with ridiculously expensive products (e.g. Monster).
Some comparison websites like Google Shopping let you submit your products into their system via a product feed (often with a fee). This can be a great way to get exposure in places where your competition is already at.
You could also submit an RSS product feed to aggregators to automate the promotion of your new products. (via Jason in the chat).
Local Business Directories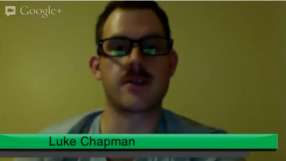 Getting a business like this into the quality local business directories is a basic step. For Australians here's a good list .
These sort of listings can help create extra trust in your brand via consistent NAP citations (Name, Address, Phone) and some also rank well in searches for your products.
Relevant Enthusiast Groups
Enthusiasts often set up websites and forums to share their love for something. These can be great places to make yourself present. Participation, sponsorships or even holding events can create brand awareness in front of potential customers and influencers.
Brainstorm the types of enthusiasts that may be related, then hunt them down. Gamers, Home Improvement/Renovation, Home Entertainment, Audiophiles, Builders, Electricians, Automotive...
Jason: Don't forget local swap meets, they usually get links from local council site which are usually .gov -> juicy stuff.
Affiliate System
Another chat comment from Jason (he had no mic) was to set yourself up with an affiliate program. This can be a great way to attract links in return for a commission on sales.
I believe affiliates should morally declare their relationship with you and the links should be nofollowed. You should also make sure the way you track affiliation is set up correctly so that those affiliate links don't get indexed and pushed by Google directly!
Customer Reviews and review sites
Let people write reviews on and off your website. Part of this would be to make sure your on the popular local directories that support reviews like Google Local, Yelp and Womo.com.au.
Encourage people to write those reviews. Some eCommerce websites or CRM systems enable you to connect with your customers after a purchase with a thank you and a review request. At the right moments I sometimes switch my email signature to one with a review request.
Jason also pointed out via the chat that it is worth contacting people who have made reviews. Incentivise them with vouchers and get them to promote the site on social and their blog (if they have one).
Bloggers
Bloggers are influencers so can have a great pull on their readers awareness and opinions. Why not reach out to them. Offer them products to talk about or review (for free).
Professionals
If you sell to professionals then reach out and build a relationship with them. Can you get them to link to you from their websites? They would be more likely to do so if you find a benefit for them, e.g. a reason citing your business will make them look better: "We only use quality products from XYZ with a 5 year guarantee".
Information, Information, Information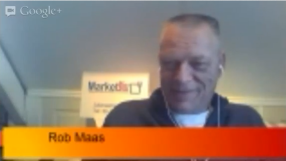 eCommerce sites with large numbers of products tend to have quite thin content. Pages will only start ranking if they have good original content. A good move is to focus on adding content to the categories then move on to your most popular products.
If the business owner is afraid of giving away his secrets then re-train him to the ways of the internet. Those that keep their knowledge secret don't get seen!
Spread the word about the information you provide. Use things like social networks to attract some initial traffic. If you content is good, it should then attract links.
Satellite Websites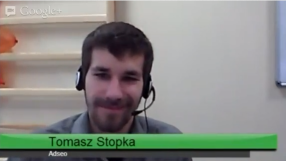 Create websites highly focused on specific products. Design them as sales landing pages that pull visitors into the main website and product pages.
Make sure you go beyond a thin EMD/doorway website and provide valuable content. This is a debatable strategy and a website owner may find it works or is of little value. (Google recommends using the one website).
A related strategy is to create landing pages within the website that focus on selling specific things to the visitor and not just displaying products. This is also a good move if you use paid advertising like Google Ads as a focused landing page tends to convert a lot better than the typical eCommerce category and product pages.
Build your Brand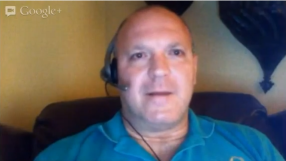 Find your value proposition. What makes you different, better, stand out? Why should people want to do business with you? What do you do that your competitors don't?
In this case they could highlight that they are not just a drop ship website but have the in house skills to make their own cables.
Make sure you tell people your value propositions, all over the website.
Create Rich Resources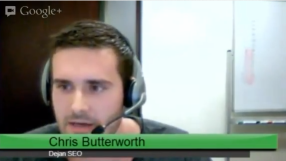 Create content that is full of valuable information (e.g. child safety information for cabling) then approach relevant websites and inform them about your resource.
Think of content that will contribute to the community.
The information can then cross link to your products or services.
Challenges
Host a challenge to create interest. The cable tie escape challenge!
Or organise an event where influential people compete while using different versions of your products. Can the underdog with your product beat the world leader using a more expensive product.
YouTube Videos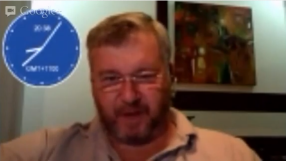 Utilise YouTube features to create and share videos such as product reviews, guides and installation tips. Don't forget to link those videos back to your site.
You can also do you own on air hangout (on your own) to quickly create your videos.
Take Advantage of your Office Location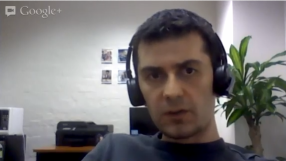 Often a business is located in a mall or a shopping centre which may have its own website.
Make sure your business is correctly listed and includes a link.
[The Hangout was temporarily censored and Dan was kicked out (as usual) after the mention of a black hat tactic!]
Brand the Products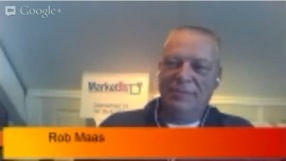 Make sure products are printed with your business details to help brand the business and remind people where they bought the product.
In some cases you could go as far as including QRCodes so people can go directly to the product page for product and support information.
This will work even better if your products are used in public places. e.g. if you donate cables to local schools, hospitals, libraries or businesses then your branding will be shown, and they may thank you via their website or social networks.
Chamber of Commerce
Get involved and contribute. I found it hard to discover any here in Adelaide. Is there a trick to finding and using them?
Create a Stir
A controversial technique, but doing something like claiming a patent infringement from a big company could get some big press attention. Use at your own risk!
Use your Bio
Trust can be generated by sharing the personal side of a business. How you got to where you are can show why you are good at what you do.
Also consider the connections you've made on the way. Does the place you were educated have an alumni website where they highlight successful students. Are you in it?
Blogs about what the business gets up to and videos of staff at work (say creating a custom cable) can be a great way to show that personal side.
Trade Shows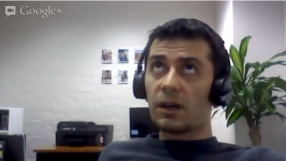 Trade shows can be good places to get your name out there and meet potential customers.
If you participate in trade shows them make sure you get your business a good listing on the shows website.
Interview the Owners and Staff
Find out their background, education and partners in business.
You may discover suppliers that you can reach out to. e.g. The cleaning company, the IT supplier, couriers, web developer, business card printer. Provide them with a testimonial to place on their website (with a link back to you).
Are they members of societies or institutions that they can get more involved in and get business listings? Should they become members?
Are they getting involved in local groups related to their field? You may find some groups on websites like meetup.com.
Help your Dealers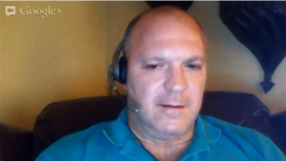 As a supplier push your brand then pass on that value to your dealers. Teach them and help them do well on their own.
Why You Might Want to Do SEO on Someone Else's Site is a recent Whiteboard Friday from SEOmoz that relates well to this. Help the businesses that support you do a better SEO job and it in turn will help you.
Try and Protect your Content
Keep an eye out for people copying your content. If they do ensure you get an attribution link back to your version.
Some people use tools to try and automatically embed that link as they copy, but this can be annoying to users.
Boring Magazines
Timothy Alcock added a few comments after the event, in my words: Even boring industries have magazines. Target their writers, send them press releases or even pay for advertising. Don't forget to always cross your medias and provide your URL.
Local newspapers often print articles about local businesses. If your a new business you have a story to tell, if your established you must have many.
I Hope that was Helpful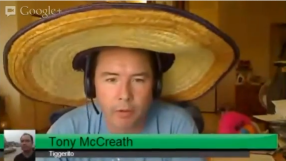 I think there was a mass of ideas created in this hangout and I will be applying many for my clients over the coming year. Hopefully you found it helpful as well.
If you have any questions or further ideas just pop then in the comments below.
Adios