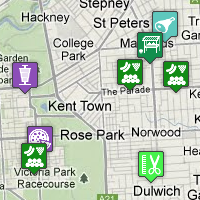 Using Google Maps and Google Places
Google has its own map making system that is available to all. It's not that hard to use and it lets you create some great maps.
These maps can then be easily embedded into to your website to help you show your potential customers that you are a real business and where you are based.
As a bonus these maps are indexed in Google's Search Engine so will also directly promote your business and Google Places entry.
How To Do It
Before you start you will need a Google Account. You may already have one for GMail, Google+, Google Analytics? If not, you can got Google and Create a New Account .
Log into your account then go to Google Maps . Here you can search Google Maps for places and businesses. You can also check out your personal map related stuff in My Places.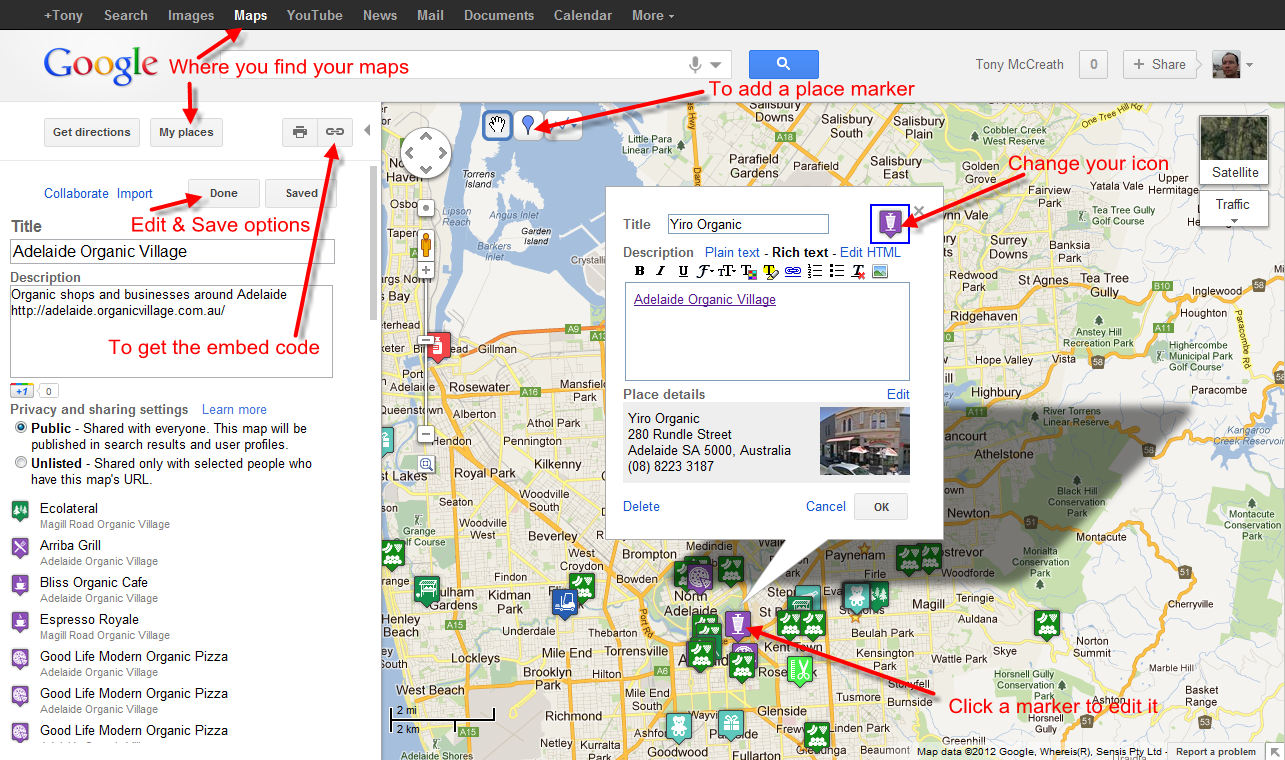 Click on the My Places button and you will see a big red Create Map. Guess what, I want you to click on that as well.
Provide a title and a short description for the map. Use your business name and describe what your business does. When finished click the Done button
Now we want to add your business into the map. If you have already registered your business with Google Places then I suggest you search for it using the top search box. When you find it you can click on the little button next to your business name and select Save to Map. Make sure your map is selected and click Save. Now go back to your map and you should see that your business has been added to it.
If you don't have a Google Places entry you will need to add your business manually. From your map editor, first find on the map where your business should be. Then click on the blue marker at the top right of the map (If you can't see it, check that you're in edit mode). You should then be able to place the marker where you want your business to be. Click again to add the marker to the map.
Now we want to enhance your business. In edit mode click on the marker for your business. This should open up a bubble to let you edit the details for it. Fill in your business name and a short description. You can even switch to Rich Text editing and add a link back to your website. Don't forget to click on the icon as well, you can change this to an image that suits your business better.
There's lots of things you can add to your map. Have a look at my example just above. Once your happy with your map, make sure you save it. Now your ready to embed it into your website.
Embedding is quite easy. Click on the link icon to the top left of the page. You will be given a few options on how to share your map. I suggest you select the link at the bottom called Customize and preview embedded map. Here you can play around with your map until you have it how you want it to look when it's embedded. Then just copy the supplied code into your website (you may need to give it to your website developer) and voila, you have a fancy map.