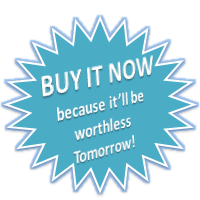 Things that are fresh, but don't last
When I made this website I made a decision that it wouldn't be a blog. The website is about evergreen content that I constantly update to help website developers and keen business owners improve how they work on the internet. I want this website to be a great place to refer to and trust. I want people to believe it is telling them the latest techniques and tactics to help your website perform.
I see a lot of outdated SEO material on the web. It misguides people and can even harm a website and worse a business. Blogging proliferates this because authors don't correct or update their old material. they just write a new blog to get themselves fresh viewers and more content. This is not in the interest of people wanting to learn what is correct.
I'm glad I made that decision and I still stand by it. My main focus is to provide advice and tools that solve today's problems, and not leave old rubbish sitting around.
Recently I felt I had a few things to say that doesn't fit the evergreen mould. Stuff that IS about NOW and what is happening TODAY. So I've decided to add a blog to my website!!!!
This blog section is just about that. I won't blog about how to do SEO things or what I class as evergreen SEO subjects. My blogs are about, well have a look...
SEO Blogs...